I've got a few questions that I'd like answered about
the CA Veteran's Facility shooting
:
I'm guessing, from the last name of the gunman - Wong - that he is Asian in descent. Is he a native American, or immigrant? Not stated in reports.
He is identified as a veteran who served a year in Afghanistan. I'm wondering whether he served in a combat position, or even near an active combat zone. No word on his MOS.
He was said to have been expelled from one of the facility's programs. They claim that the reasons are "unclear" - that immediately raises a red flag with me. That fuzzy language is often tied to deliberate decisions to suppress evidence.
They'd been not able to make contact with the perp for many hours, and yet 6:30 pm is the earliest that they could go in? "We've tried [calling the suspect] numerous times and been trying since 10:30 this morning," Robertson said." Were the women still alive while they were waiting to go in? Could more prompt action have saved them?
I'd give a lot to see the autopsy results on the perp and his victims. Did he kill them, or did too many bullets flying into the facility cause some unwanted injuries/death?

"At the earlier briefing, officials said there had been an exchange of gunfire between the suspect, who was armed with a rifle, and a sheriff's deputy, with Robertson saying there were "many bullets fired." MANY? At a person holding hostages?
I'll be updating this as more information becomes available. Below, a picture that is said to be of the perp.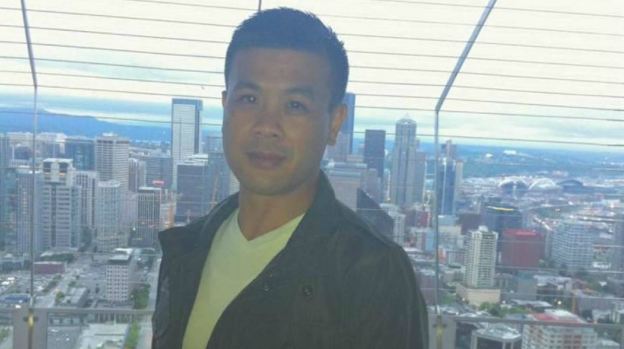 Another, of him in uniform